New iOS & Android App for BHC Trading
Our new App for BHC Trading is now available on the Apple App Store and Google Play for iphone/ipad and android phones and tablets.
BHC is a global container trading and logistics company based in Malta. Our team of experienced personnel are dedicated to the buying and selling of containers throughout Europe, Asia, Russia, India, North America, Central America, South America and South Africa.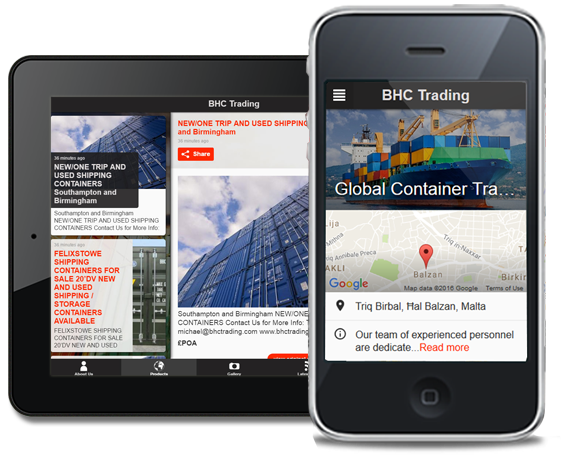 Click the links below to install this app on your device
(or you can scan the QR codes below with your phone/tablet instead)


Get a Free Quote from WMC for your App Now!