Promote Your Stock on FACEBOOK
Facebook offers a fantastic opportunity to promote your business, products and services to a HUGE network of potential customers.
A BILLION people visit Facebook every day!
Below are the actual Stats from a post we set up yesterday - you can see that at the time of writing this, it has already been viewed nearly 33,000 times with 3,870 Likes...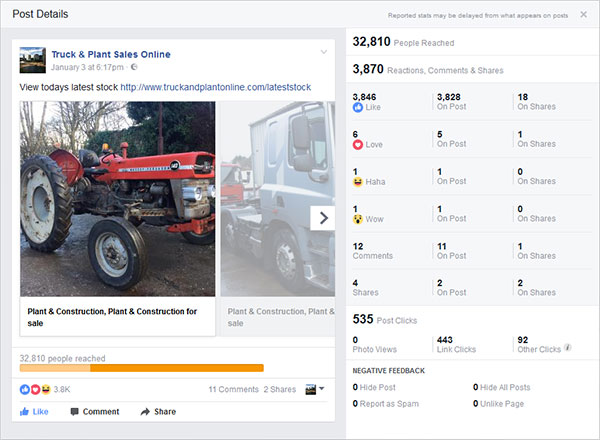 To find out how we can help you to take advantage of the opportunities offered by Facebook and Social Networking, please contact us.